Even though the ProntoForms team has been 'remotely distributed' since March, we've demonstrated that we're a determined group who have been able to work hard, have fun, and do good beyond the boundaries of our office walls.
Not even the Grinch could stop ProntoForms this year! Here's a wrap-up of what we were up to during this untraditional holiday season.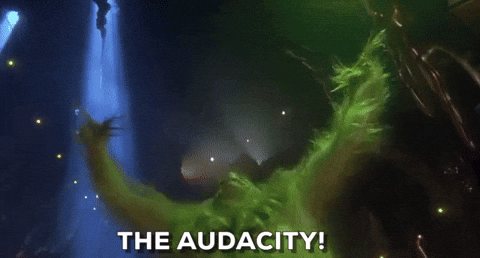 Making spirits bright
The pandemic has stretched budgets thin, and now more than ever, our local community needs support. Prontonians rallied together to raise $2000 in gift cards and cash for the Kanata Food Cupboard to help families out during the holiday season.
Celebrating good times… from our homes
Despite not having a central office location to meet up at, we haven't missed a beat in maintaining our strong company culture. With a little creativity (and a lot of help from technology and shipping companies), we continued to keep the good feels flowing to show everyone how much they mean to us.
'A Jolly Good Time.' We brought everyone together, virtually, to enjoy our annual holiday party featuring a delicious catered meal from a local restaurant, drinks, and side-splitting comedy with three headliners.
Cozy night in package. Prontonians were delighted when a team of nimble elves delivered a special shipment containing everything they needed for a relaxing evening at home. An unintended bonus: many cats were delighted by the large, empty boxes they inherited as part of this delivery.
"A Junior Jolly Good Time." Santa, Mrs. Claus, and friends tuned in from the North Pole to entertain our mini Prontonians with story time and magic tricks. Rudolph the Red-Nosed Reindeer was double-booked in a meeting with his publicist and sent his regards.
Onwards to 2021
As we sent off 2020 with hopes for a brighter year ahead, here are a few videos we created that captured our excitement as the year wound down to a close.
The Twelve Days of Quarantine. Wondering how our team handled the first twelve days of quarantine away from ProntoForms HQ? Here's a video that offers an uncensored look at what we got up to.
ProntoForms' Year in Review webinar. Our CEO, Alvaro Pombo, and VP of Marketing, Mark Scott recorded the final webinar of this 'unique' year. Check it out to take a look back with them and gaze into the crystal ball to see what's ahead.
The entire ProntoForms team wishes you the very best for 2021.