EMPOWER'21, ProntoForms' annual user conference never disappoints. Attendees always come away with innovative solutions to their most pressing problems, valuable new connections, insight into how others are using our product, information on our latest and greatest features, and so much more. The event is an absolute goldmine for field service thought leaders and aspiring change agents.
Are you hyped for EMPOWER'21 yet?
I can't hear you!!!
Are you hyped for EMPOWER'21 yet?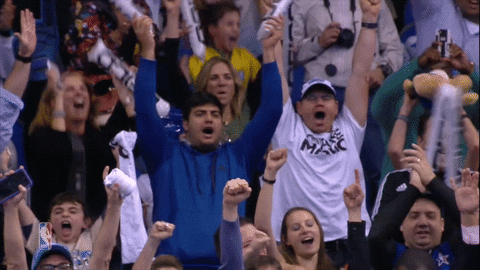 In case you needed one final little nudge to push you over the edge to click on the registration button, we've rounded up a list of the top 5 sessions ideal for the citizen developer set. These talks showcase inspiring stories from other low-code platform champions and real-world use cases you can apply to empower your organization. You'll also get valuable tips to help you with your professional development.
It's time to learn from the masters. Alec Chen and Brandon Ringlstetter from PG&E will be joining us for an extra special session you don't want to miss. Alec and Brandon will share the juicy details on their journey as citizen developers and how they advanced in their careers to get where they are today. They'll walk you through some of the fascinating projects they've had a hand in and highlight how ProntoForms has helped them achieve positive results.
Change is everywhere. Anyone who resists this reality is missing out on the opportunity to reinvent business as usual. This session will explore what it means to be an agent of change and how you can grow in your ability to effectively ignite transformation within your organization. You'll gain the knowledge you need to become an influential and widely respected thought leader.
The ProntoForms' product team has been beyond busy coming up with a bounty of new features and improvements. Join this stellar group of experts to see true innovation in action. They'll walk you through everything you need to know about our recent updates, and you'll discover exciting new ways to use ProntoForms.
When it comes to empowering your technicians, operations, and tech stack, nothing beats ProntoForms. But you may be asking, "How do I create a kick @$$ solution that meets all my asset, technician, and location-based field service needs? Prepare to be astonished and amazed. This presentation from two of our ultra-impressive implementation superstars will demonstrate what even the simplest of workflows can deliver.
It may not seem like heavy manufacturing, utilities, medical device manufacturing, and oil & gas organizations have all that much in common. Surprise!
We're gathering a group of field service thought leaders to dispel this myth. They'll share the unique challenges within their verticals and how they deployed ProntoForms to solve these issues.
EMPOWER'21 is jam-packed with even more reasons to attend than the sessions we've listed above. You'll also get the chance to network with your field service peers, participate in roundtable sessions, and live chats. Be sure to save your spot for this unique opportunity to soak up all this field service knowledge for free. The event is entirely virtual, so if you can't make it for all or some of the sessions, you can watch EMPOWER'21 on-demand.
Check out this recorded webinar featuring Mark Scott, ProntoForms' VP of Marketing, and Danika Weiss, EMPOWER's Event Manager. They're a convincing duo who do a solid job in making the case for why you and your colleagues should attend.