Get Started Videos
Trial Success Guide
The definitive guide to a successful ProntoForms trial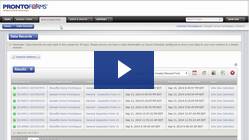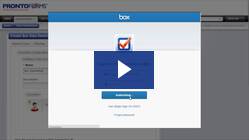 STEP 4
A data destination controls where your data is sent when you submit a form. The web portal holds your form submissions for 45 days, so it's a good idea to connect a data destination to your forms to automatically back up your data in another location.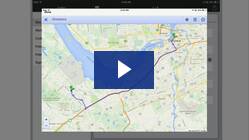 STEP 5
In many cases, starting with a blank form just doesn't make sense. You know in advance who should be filling out the form, and you know some of the data that belongs there. Dispatching allows an administrator to choose which mobile user should fill out a form, and to provide important information on the task.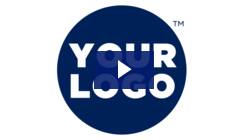 STEP 6
Easily add your own logo to the mobile app, the web portal, and your PDF documents.
STEP 7
A data source (usually a CSV file) is used to provide a list of options in dropdown or radiobutton questions in forms. The pre-made forms loaded to new accounts all use at least one data source.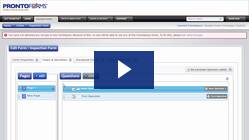 STEP 8
Building custom forms is simple and intuitive with the form builder's drag and drop interface. It is easy to get your forms up and running in no time; no programming or special training is required.